Staying in remote areas and National Parks – Stocking up on food before entering parks ensures you have adequate supplies for a few days. You'll most likely find that you want to stay for longer than anticipated. Water is readily available in the parks so no need to purchase bottle water.
Copec Maps – Copec have a range of excellent detailed road maps each specific to one area. Buy all maps in Santiago Copec stations or as soon as you see them. Once you head south the availability is limited and often non-existent. Visit local tourist offices for local maps however, road and route maps are hard to find there.
Border Crossings – Prior to crossing, check the opening times online and ask in the nearest tourist office to ensure they are open. Bad weather may affect certain borders and many aren't open 24 hours. Allow plenty of time and empty your van of animal and vegetable products.
Cash is King – Carrying cash is paramount in Chile. In remote areas the card terminals often don't function. Top up your cash supplies in larger towns where ATM's are available and ensure you have informed your bank at home that you are travelling to Chile. Bring more than one card to access your cash at ATM's as some days they just don't work.
Torres Del Paine 'W'/'O' Trek – A must do! If you plan to trek at peak times pre-book your campsites /refuge huts in advance of travel. If you don't have a reservation, you may end the day with nowhere to sleep or, get turned around at a checkpoint. Rules are constantly changing so ensure you are up to date and have all the relevant bookings before setting out on a trek.
Ferries – Check departure and arrival times online and in local tourist offices prior to your planned crossing, pre book where possible. Ferries may be cancelled in bad weather and can be fully booked in peak season.
Don't plan your trip to the nearest day – Condor Campers guarantee that you will always want to stay another day and why not? That is exactly the reason you rented a campervan. No early bus rides, no strict itineraries, no mad searching for Wi-Fi so you can pre-book expensive hostels. Life on the open road……….freedom! Chile is full of fantastic impromptu experiences, often the highlight of any trip are the things you didn't plan. Take it easy and enjoy the moment.
Hostels & Hotels – Many of our customers spend a night in a hostel every now and then chatting to fellow travellers or, just taking a break from camping. Your very own Condor Camper gives you the freedom to do whatever you like. Use it as a car, camper or minibus, the choice is yours!
Lonely Planet – Without hesitation, the best guide books on the planet. Order a copy in your native language before you leave home or buy the electronic version. If you are travelling on an around the world trip, check out the book exchanges in the neighbouring countries.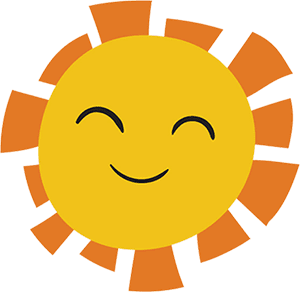 Chile has all the climates of the planet which is only good news for the traveller….You can visit and enjoy Chile all year!!
North – The Atacama Desert and the north are truly year-round destinations, visit between June to September when the temperature is perfect for sightseeing.
Central – Another brilliant destination to enjoy any time of the year. The best times to visit are September to November and March to May if you want to experience its Mediterranean climate and hit the beaches and vineyards. If you prefer enjoying the world class ski resorts, visit June to August.
Lakes – Visit and enjoy all year round.
South – The temperature decreases as you head south with recurring rainfall, snow and ice June to August. Its best avoided at this time as roads can be blocked and many National Parks closed. Best time to visit Patagonia is November to March but it's busy so pre book any treks and related accommodation early. September, October, April and May are less busy.
Be sure to always check the conditions before you travel and always bring warm winter clothes with you to Chile, whatever season it says!
National Holidays – A large part of the Chilean population uses the holidays to travel. Most popular are Easter, Christmas, New Year and the Independence celebrations on September 18th and 19th. It's important to plan your journey and pre book any activities in advance. Also, be aware that most shops, petrol stations and museums are closed.
Wildlife Spotting – The migratory patterns of our wildlife is based on our seasons, check online before you book to ensure you plan to visit at the correct time of year. As a guide, December to March is Chile's Whale watching months. Please contact the staff at Condor Campers as we can recommend some brilliant websites which detail exactly what to see and when.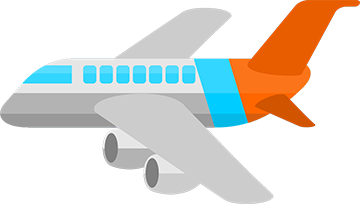 You have to present your passport and, dependant on your country of origin, a stamped visa.
Citizens from South America, the European Union, the USA, Canada and Australia do not need tourist visas. However, some countries must pay a tax in cash (reciprocity tax) upon arriving at the airport in Chile.
Upon arrival (including crossing a border in your Condor Camper), you are not allowed to bring animal or vegetable products into the country. This is to protect the varied flora and fauna of the country.
Oh and don't forget your driving licence!
We at Condor Campers are budget travellers so here are a few tips for getting the most out of your Chilean peso.
Copec Fuel Stations – Fill your tank, buy your road maps, use the free Wi-Fi (available on mobile devices only, it won't work on laptops), and enjoy a nice hot shower for less than a dollar. Copec fuel stations are a Condor Campers best friend. We recommend buying the 'ChileTur Copec 'maps which, in a handy pack, have detailed maps for each zone of Chile. All maps show you the location of every Copec station in Chile including a list of available facilities. They are in Spanish but you don't need to be fluent to follow a map! You can sleep for the night in most Copec stations and recharge your electronic devices.
Free Camping – Download the iOverlander app (see iOverlander section on this page for details). Cheap, and sometimes free camp sites are also available in many National Parks, check Conaf website for information or ask at the park entrance.
Politely ask for discounts when buying souvenirs or booking activities – 'He who dares wins'. You'll most likely find that local artisans and souvenir stalls or shops never display their prices. That's because their prices aren't fixed like they may be in your home country. Discussing the price of something you like allows you to engage with the locals and have a little bit of fun in the meantime. The golden rule is to always be polite and respect that this is their only means of providing for their families, pay what you would consider a fair price for souvenirs or activities, it is important that both parties are happy. Most tour operators will also reduce their initial price or offer discounts if they need to make up the numbers for an activity on a particular day or time slot.
International Student Cards – If you have one, bring it to Chile. They are widely accepted throughout the country.
'Expensive' Patagonia? Not always! Petrol is much cheaper in Patagonia as it is subsidized by the government. Outdoor clothing and gas canisters on the other hand are extremely expensive! Purchase your reserve canisters in the north and stock up on essential supplies before heading to Patagonia. It is still possible to buy food in this region however, supplies are limited and more expensive than other regions of Chile and Argentina. If you pass a road side stall or little village buy what you need there and then as you never know how far the next shop is, and how much they will have in stock!
Chile Sim Card – Buy a Chile sim card and avoid extortionate rates that you may be charged for roaming on your home country network. Sim cards are available in lots of shops and include a decent amount of data for not many pesos. However don't overly rely on it, coverage may be limited to the main towns and cities, especially in Patagonia.
Free Walking Tours – Love learning from a local but don't want to pay the high fixed tour price? Free walking tours are available in Santiago and Valparaiso. If you enjoy the tour you leave them a tip, it's as simple as that. We personally recommend the informative and entertaining ''Free Walking Tour Of Santiago or Valparaiso''. Check them out on Tripadvisor. Tours are available in English, Spanish and sometimes Italian. You can pre book online or show up at the designated meeting point. They are brilliant and run most days.
Cash Points – Whichever ATM you use, it will charge you a set amount for withdrawing your cash. Our advice is to withdraw the maximum amount possible in one transaction. Cash is king in Chile. You will need it as cards aren't widely accepted in remoter locations. Check online to see which banks will charge you the least amount of fees and stock up on your cash if heading south.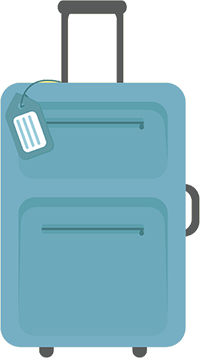 Carretera Austral, Ruta 40 – Both roads are an unmissable part of any trip to Chile and Argentina. They are perfectly safe and completely navigable in any 2 wheel drive vehicle. Be aware that some parts are unpaved so allow additional time, drive slowly, and pull over to let larger vehicles pass. Try to avoid driving at night and watch out for crossing wildlife!
Your Valuables – Never leave valuable items on display in your Condor Camper and where possible, take them with you. Chile is a very safe place and its people are kind and honest. Be extra cautious in cities and large towns. Unfortunately, there are frequent vehicle break in incidents in Valparaiso and Vina del Mar. If in doubt, pay for secure parking. Ensure you have travel insurance which will cover you in the event of theft.
Speed limits and Parking violations – Always observe road signs and drive within the speed limit. The police can fine you on the spot for any breach of the limit. Drink driving is against the law in both Chile and Argentina so please observe these rules if you plan on visiting the vineyards. When parking your Condor Camper, ensure you look at any signs and road markings. Parking fines are common in San Pedro de Atacama. If you receive a parking ticket and are unsure what to do, visit the local tourist office or police station and they will be able to advise the best approach to paying your fine. If in doubt, contact the staff at Condor Campers and we will be happy to help.
In the event of an emergency – You will find all emergency numbers in your Condor Camper otherwise, please see below:
Foreign Affairs and International Police: (+56) 2 2708 1043
Border Controls: (+56) 2 2486 3101
Chilean Police: 133
Ambulance: 131
Fireman: 132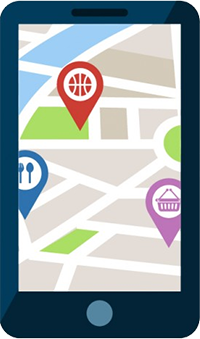 iOverlander App – Don't leave home without downloading iOverlander. This app shows you all the campgrounds and free camping spots in Chile and Argentina. All the camping places are uploaded by fellow travellers and you can read recent reviews on the location. As a top tip, download the app and maps of Chile and Argentina before your journey begins. That way, you can access the map offline (which is vital in remote locations and National Parks). The Condor Camper staff use iOverlander all the time, it's a firm favourite travel companion of ours. Get it and save yourselves lots of planning and also lots of money!
Wild camping is safe and completely legal in Chile. Exercise common sense if areas are fenced or gated, it may be private land or a wildlife reserve so seek permission first. In some National Parks Conaf have designated camping areas with showers and toilets. Check out our Eco Wise page for some tips on how to be a responsible Condor Camper.
Offline Maps – The modern day GPS. Use this app alongside your iOverlander App to direct you to your remote camping spot. Download this and maps for Chile & Argentina before picking up your Condor Camper