'Life is a journey and not a destination.' This campervan guarantees you will enjoy every single minute of yours. Its comfortable for up to 3 budget conscious campers and features a spacious fold out bed, an inside seating area for when it rains, a functional kitchen in the back, and lots and lots of storage for your rucksacks and souvenirs. You can take everything with you – even the kitchen sink!
All our Campers include the Condor Complimentary Eco and Bio Cleaning Kit, to help us ensure that the natural beauty of Chile is protected for future generations to enjoy.
This campervan seats, sleeps and caters for 3 people so nobody misses out on your wonderful adventure around Chile, Argentina or Peru.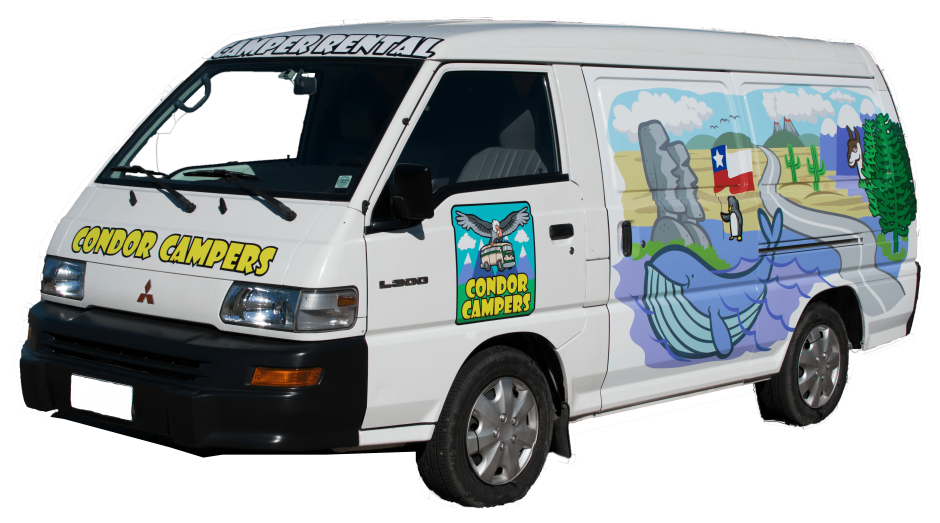 Mitsubishi L300

Unleaded 93 Petrol 2.0

Manual Transmission

5 Gears

Power Steering

4×2 Drive

12v Power Input

5 Doors
Fuel Tank Capacity 55 Litres

Fuel Consumption (approx) 9km per litre

Length 4.50m

Width 1.70m

Overall Height 1.80m

Interior Height 1.20m
Large Pull Out Bed (L-210cm W-150cm)

Internal Table and Seating Area

Large Underseat Storage Areas

Internal Curtains

Basic Sleeping Bags & Inflatable Pillows

Exterior Camping Table & Chairs

Portable BBQ

Eco Pack – Be Eco wise

12v Media Kit

Chile Copec Map
Bio Cleaning Kit – Be Eco Wise

32 Litre Cool Box

One Ring Gas Cartridge Cooker

Pans, Pots & Cutlery

Kitchen Cupboard Storage

Sink With Fresh Refillable Water Tank – Be Eco Wise
Waste Water Tank – Be Eco wise

Emergency Kit Inc Fire Extinguisher & First Aid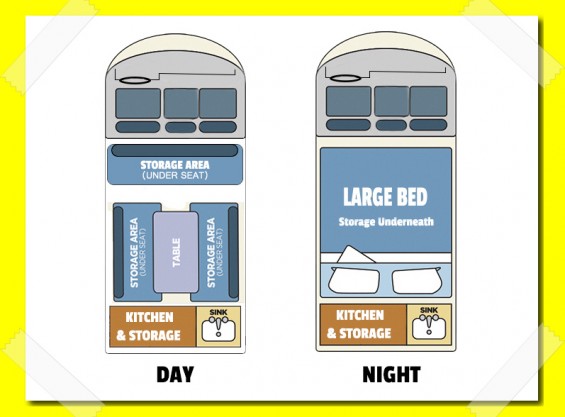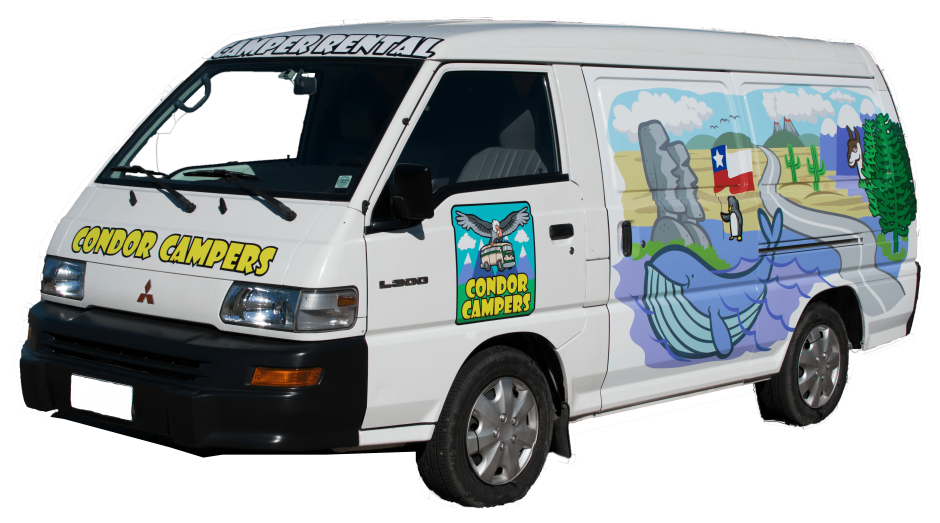 Mitsu

bishi L300

Unleaded 93 Petrol 2.0

Manual Transmission

5 Gears

Power Steering

4×2 Drive

12v Power Input

5 Doors

Fuel Tank Capacity 55 Litres

Fuel Consumption (approx) 9km per litre

Length 4.50m

Width 1.70m

Overall Height 1.80m

Interior Height 1.20m
Large Pull Out Bed (L-210cm W-150cm)

Internal Table and Seating Area

Large Underseat Storage Areas

Internal Curtains

Basic Sleeping Bags & Inflatable Pillows

Exterior Camping Table & Chairs

Portable BBQ

Chile Copec Map

Eco Pack – Be Eco Wise

12v Media Kit

Bio Cleaning Kit – Be Eco Wise

32 Litre Cool Box

One Ring Gas Cartridge Cooker

Pans, Pots & Cutlery

Kitchen Cupboard Storage

Sink With Fresh Refillable Water Tank – Be Eco Wise
Waste Water Tank – Be Eco wise

Emergency Kit Inc Fire Extinguisher & First Aid