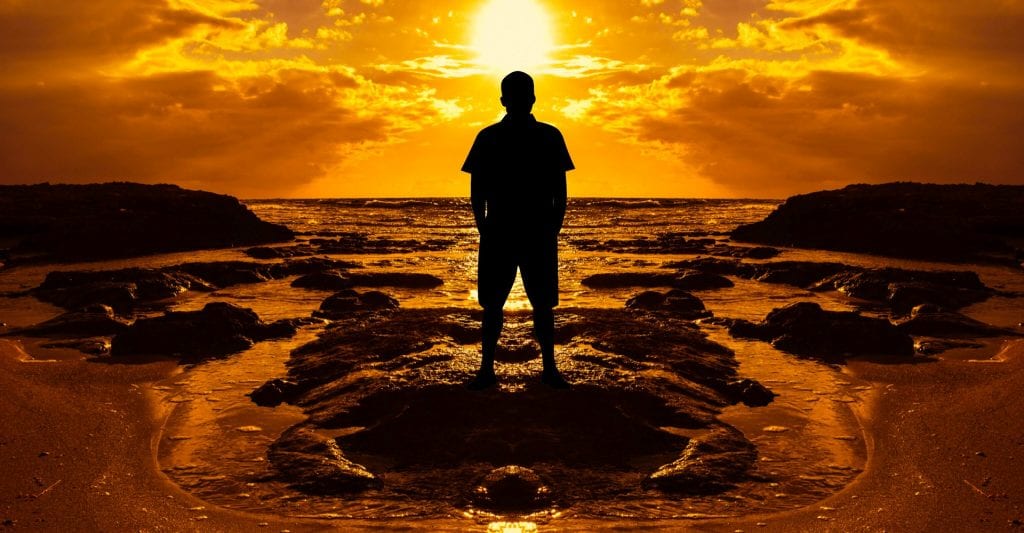 Wondering when the best time of year to visit Chile is? With 14.6 million hectares of spectacular National Parks and 6,000km of Pacific Ocean coastline Chile really is a year round destination. With native wildlife for company, the clearest skies in the world to sleep beneath and free campgrounds surrounded by natural wonders, it's an adventure worthy of top spot on your bucket list.
At 4,300km long, chances are you're wondering how to conquer this odd shaped country on your camping trip of a lifetime and, when to visit Chile. The beauty of Chilean travel is that you'll never see all of it, but trying might just be your most epic road trip yet!
Chile's climate is totally unique. Here's a rundown of where to go to experience the best of Chile all year and when to visit.
NORTH & Atacama Desert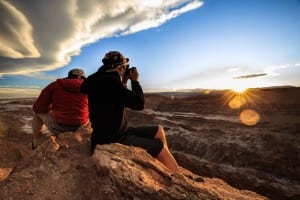 BEST TIME TO VISIT All Year
POPULAR Dec, Jan
A magnificent year round destination, you can camp right on the sand or in the heart of the Desert. Coastal regions offer hot summer weather that's perfect for swimming and cool, though rarely freezing, winter days. Desert temperatures can be more extreme ranging from 35˚ C (95˚ F) at midday to 0˚ C (32˚ F) at dawn; however, it's possible to camp across the entire region year round.
Watch out for February in the far north as the Desert area experiences its 'Altiplano winter' where you may experience some rainfall.
Study the lunar calendar to enjoy the clearest skies on earth at the observatories. Otherwise, 10 to 12 nights per month the moon is so large and spectacular it makes a perfect backdrop for a moonlit horseback ride.
The best time to see Whale and penguins here is December to March/early April.
For more detail see our North Road Trip
CENTRAL Santiago, Valparaiso & Central Valleys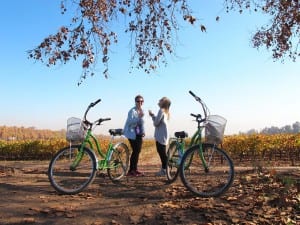 BEST TIME TO VISIT Sept to May but there's something to do all year!
POPULAR (Coastal Region only) Dec, Jan, Feb
FACT June to Aug is Ski season (only in high areas!)
The Andes wilderness and central valley's food and wine trails are top choices for campers. The climate is a campers dream: Mediterranean, with warm summer days and cool nights. In mid-winter the Andes become an irresistible destination for skiers. Rainfall increases during the coldest winter months and temperatures may fall to a still very reasonable 8˚C (46.4˚F).
If you love to surf, the conditions are good in Chile all year with major competitions taking place in February.
Wine anyone? Visit during harvest which is March to April and enjoy a local Vendimia featuring grape stomping, wine tasting and local music.
Enjoy a day on the piste? World class skiing and snowboarding can be enjoyed June to August up in the Andes region.
For more detail see our Central Road Trip
LAKES Volcanoes & Chiloe
BEST TIME TO VISIT March to May, Sept to Nov
POPULAR Dec, Jan, Feb
FACT July & Aug is low season, Ski season is here in high areas
Avid Photographer? A visit in October for the spring blooms or April for autumn foliage will ensure you get that perfect Lake shot.
Trekking is fantastic here all year but maybe wetter and cloudier July and August.
Fancy climbing a real live Volcano? Villarrica is best summited during summer when weather conditions are clear and snow is minimal.
Road Tripping the infamous Carretera Austral is best done outside of July and August. Frequently roads are closed and impassable.
The best time to see Whale and penguins here is December to March/early April.
Campgrounds and places to wild camp are in abundance in this region of Chile all year.
For more details see our Lakes Road Trip
PATAGONIA & Torres Del Paine
BEST TIME TO VISIT Late Sept to Oct, March to early May
POPULAR Dec, Jan, Feb
FACT June, July & Aug with planning is possible
For perfect trekking conditions, temperature and daylight hours December, January and February are the best time to visit Chile, but, the visitor numbers and prices take a sharp rise. Book well in advance and avoid if you don't like crowded mountains.
Fierce winds spring up in southern Patagonia at any time. These subside along with visitor numbers late Sept to Oct and March to May making this the optimal time to visit.
June to August is not the best time to visit Patagonia's very southern regions. It empties almost completely as roads become impassable in the wet and snow. Northern regions are still accessible, and this is one of the best times to visit Chile and spot pumas.
Campgrounds and places to wild camp are plentiful in this region of Chile all year but aren't for the faint hearted in winter.
For more details see our Patagonia Road Trip
The above 'best time of year to visit Chile' blog is meant as a helpful guide only. Chile can experience extreme changes in weather conditions during any season. Always bring warm winter clothes to Chile all year and check weather conditions before you embark on any journey whether it's in your Condor Camper or on foot. Sometimes your best adventures happen when you least expect it.
Happy Travels!