COMPLIMENTARY WITH
EVERY

RENTAL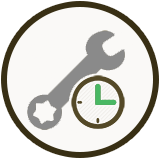 24/7 ASSISTANCE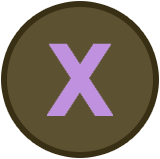 NO ADMIN / contract FEES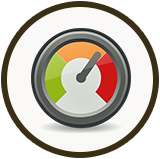 UNLIMITED KM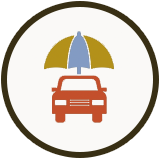 LIMITED LIABILITY INSURANCE INCLUDED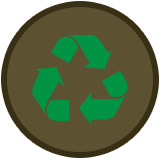 ECO PACK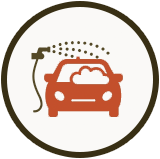 NO VEHICLE CLEANING FEE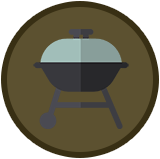 PORTABLE BBQ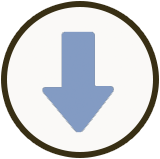 LOW LIABILITY DEPOSIT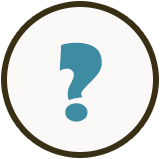 NO HIDDEN EXTRAS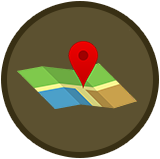 TRIP ADVICE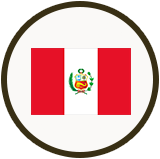 FIXED PRICE PERU PERMIT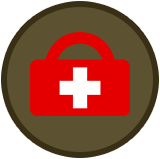 EMERGENCY KIT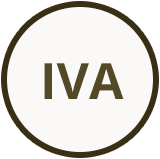 IVA INCLUDED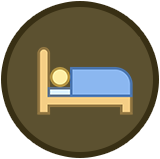 BEDDING KIT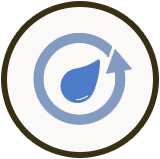 BIO CLEANING KIT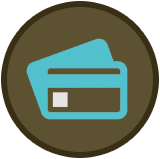 NO CREDIT CARD FEES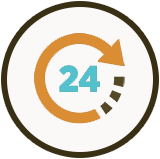 FLEXIBLE CHECK IN / OUT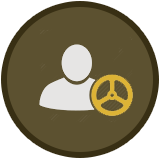 ADDITIONAL DRIVERS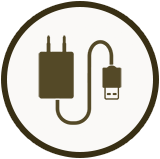 MEDIA KIT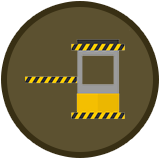 SANTIAGO TOLLS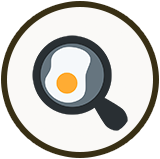 COOKING KIT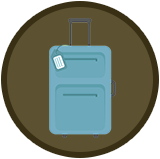 Santiago Luggage Storage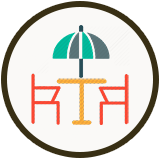 EXTERIOR TABLE & CHAIRS
Chile's unique geography and climate make it an ideal Campervan rental destination every month of the year. Our remote location depots are positioned north to south to help you plan your perfect South American adventure on a budget.
ARICA

SAN PEDRO DE ATACAMA

SANTIAGO

PUERTO VARAS

PUNTA ARENAS
Our friendly Condor Campers staff will do their best to accommodate your camper travel plans within Chile, Argentina and Peru as well as always being here to help you plan your unforgettable road trip.
Chile's unique geography and climate make it an ideal Campervan destination every month of the year. Our remote location depots are positioned north to south to help you plan your perfect South American adventure on a budget.
ARICA

SAN PEDRO DE ATACAMA

SANTIAGO

PUERTO VARAS

PUNTA ARENAS
Our friendly Condor Camper staff will do their best to accommodate your travel plans within Chile, Argentina and Peru as well as always being here to help you plan your unforgettable road trip.
PEOPLE WHO RENT
OUR

VEHICLES

Grey Nomads
Those who hurry waste their time. Experience the wonders of Chile at your own pace. Meet the friendly locals, saunter through the National Parks. Chile is safe, easily navigable and one of the most beautiful places on earth to enjoy your retirement.

Backpackers
A budget friendly mode of travel around Chile and South America. Ditch the backpack, pick up your Camper or 4×4 and curise the Carretera Austral and Ruta 40 on the cheap!

Adventure Seekers
The worlds leading adventure tourism destination winner 2020. What hasn't Chile got to offer the adrenaline junkies? Surf, Ski, Snowboard, Climb, Hike? Do all five of them in a Condor RV or Suzuki Jimny, your adventure awaits!

Culture Vultures
Amazing gastronomy and sensational award winning wine. Chile's acres of vineyards are sure to impress. Vibrant local customs and festivals hide a turbulent history worth exploring. There's just so much to keep you on the road.

Nature Lovers
Atacama Desert and gurling Geysers up north. Lakes, Mountains and Volcanoes in the middle. Patagonia, Torres del Paine, Glaciers and Antarctica in the south. Penguins, Pumas, Whales and of course the might Andean Condor! Get off the beaten track in our 4×4 or campervan and have paradise all to yourself.

Customer Service
We understand that renting a camper is a big and costly decision. Here at Condor Campers, we endevour to do our very best to ensure that you leave with only magical and fond memories of your trip. We strive to offer the best level of outstanding customer service out there. We've been in your shoes many times and we personally promise that we will be by your side for your entire camervan rental in Chile.
We spent 4 weeks traveling with the Jimny and it has been amazing. It brought us everywhere on and off road because Condor Campers is taking great care of their equipment. Everything from the stove to the eco kit, chairs and table is provided. But the most important thing to us was the great personal service Danny, Claire and their team are providing. We recommend Condor Campers to everyone traveling through Chile!

Joëlle Jozen-Sinnema, Apeldoom, Netherlands
Claire and Danny have created a company that embodies their philosophy of honest dealing, enthusiasm, and ecological awareness. It was such a pleasure to do business with them and get to know a little of their background. And, of course, you just can't beat touring Chile in a camper van!

Bob Lockett, Oregon, USA
Perfect rental, we rented a condor explorer for 20 days and we go down from Santiago to Punta Arenas. We haven't got any problem even on dirt road. The van is really full equipped and Claire and Danny are always ready to answer to your questions and solve your problems. Very recommended!

Enrico Zaninetti, Florence, Italy
After some search and many comparisons on the internet, we decided on our two-month Chile trip from Arica to Punta Arenas for Condor Campers. And we have not regretted it a day! The camper is in very good technical condition and is robust, functional and reliable equipped with everything you need. You realize that Danny has traveled this way for a long time and has put all his experience into his vehicles. The service is not only professional, you just tell Danny that he's with a heart. Accordingly, friendly and cordial is the contact with him. We have seen many other campervan, some maybe a bit cheaper, but none so good. We will miss the camper and the freedom we enjoyed with him.

Walter Hiller, Ingolstadt, Germany
We had an amazing time with the Condor van! We did our road trip from Puerto Varas to Santiago and the van was perfect for this. It was well maintained and fully equipped with whatever you will need for your road trip. Customer service is A1 and they will even help you plan your trip if you need some ideas.

Alexandre Guilbault, Montreal, Canada
I can only fully recommend Condor Campers. Claire and Danny, two former campervan travelers who have decided to start their own company in Chile, have been nice and helpful all the way through. From the moment we got in contact with them to the delivery of the van after our journey they have done whatever they could to support us. When my girlfriend and me got stuck in the middle of the desert mountains of Atacama (our own fault), Claire went through a lot of trouble to get us out of there even though she didn't have to. From a technical point of view: The van seemed very robust and in a good state and made us feel safe. Equipment is adequate so that we had everything we needed for our journey.
Thanks a lot guys! We'll come back for Patagonia ?

Yann & Elodie, Saint Louis, France
This company is wonderful! We had a great experience from the moment we picked up the van until we dropped it off. It really was the perfect way to see Chile and Argentina. The van has everything! All the cooking essentials, a gas burner, a cooler and even a grill! Oh wait…and a portable shower! The bed was even comfortable! We explored Patagonia, the Lake District and the beach. A great thing is that there are no hidden costs, other campervan companies charge extras so make sure to check! We saw a couple other campervan companies on our trip and had a peek inside. We thought our van was better than the others. Danny and Claire are travelers themselves and want everyone's experience to be as good as theirs. They created this company and designed the van like they would want it if they were traveling. We highly recommend Condor Campers!

Wendy Christiansen, Oregon, USA
A very good company where to rent your minivan/motorhome for your holidays!!! They are very well-prepared, kind and friendly. The van is perfect, very comfortable when travelling, there is space enough for sleeping and for the clothes/equipments. All very clean and well organized. Moreover it is very robust for facing the gravel roads!!! Absolutely recommended!!!

Martina Bellazi, Milan, Italy
Condor campers is definitely excellent rental company!
We had the 4WD Suzuki Jimminy for 53 days from Punta Arenas to Santiago.
The car: feels like brand new with 30,000 km only. In very good mechanical condition. All the camping gear is in an top quality and seems like we are the first clients that using it.
The service: both two times we needed the assistance of Danny and Claire they were immediately available and very helpful.
We really sure it is the best value for money for a camper in Patagonia! And with the smile and enthumsiasm of Claire and Danny it surely the best decision we made in our trip to South America 🙂


Tal Levi, Tel Aviv, Israel
The best camper you can find in Chile. Everything was new, lots of space and really good service.
We had a lovely time with our van. Thank you Danny & Claire !


Lise Serroen, Belgium
What a journey! We went from Punta Arenas all the way up north to San Pedro de Atacama in 33 days. Quite the ride, but we loved every minute of it. It's such a nice way to travel as you can avoid the tourist hubs and sleep in/visit fantastic and remote places (with some help of the iOverlander app). The van itself has everything you need, is comfortable to sleep in and got us trough all the difficult roads without any trouble. Just drive wisely and put air out of the tires on the gravel roads. The communication with Claire and Dan was perfect as well. The personal touch was one of the reasons we picked Condor over wicked. I also think the quality is better, but honestly I can't compare 🙂
Long story short: best way to travel through Chile and Argentina. Great adventure. Seriously considering buying a camper van at home for future travels 😉 You've got a fan!


Eva Janssens, Antwerp, Belgium
We traveled with the 4×4 camper through Patagonia for 3,5 weeks and we loved our camper! Danny and Claire are super friendly and respond quick, before and during the trip. The car was perfect and made the sometimes bumpy rides a bit more comfortable. We didn't have any problems at all with the car, even though we drove almost 5000km with it. The tent is comfortable and really easy to set up. The camper comes with all the basics you need during your trip. Would definitely recommend condor campers: value for money, personal and reliable.

Kim Van Walbeek, Netherlands